At Xibitz we make big ideas come to life. 
Ideas that live in space or hang from the sky. Ideas that make people, and time, stand still. Most importantly, we fabricate ideas, wherever they come from, and wherever they take you. We are more than a team of builders, we are fellow dreamers, project managers, material experts, and experienced installers. From the most complex idea to the smallest detail, we put care and craftsmanship into everything we do. 
No project is the same.
And we LOVE it that way.
Every project is different and that's what excites us about the work we do. It's why we get out of bed in the morning. Because we know there's a fresh challenge waiting for us – something we've never solved, but soon will.
Xibitz is recognized for the exceptional quality of both our process and fabrication. We relentlessly follow best practices established over our 30+ years of business, all while remaining innovative and flexible to the unique demands of each initiative.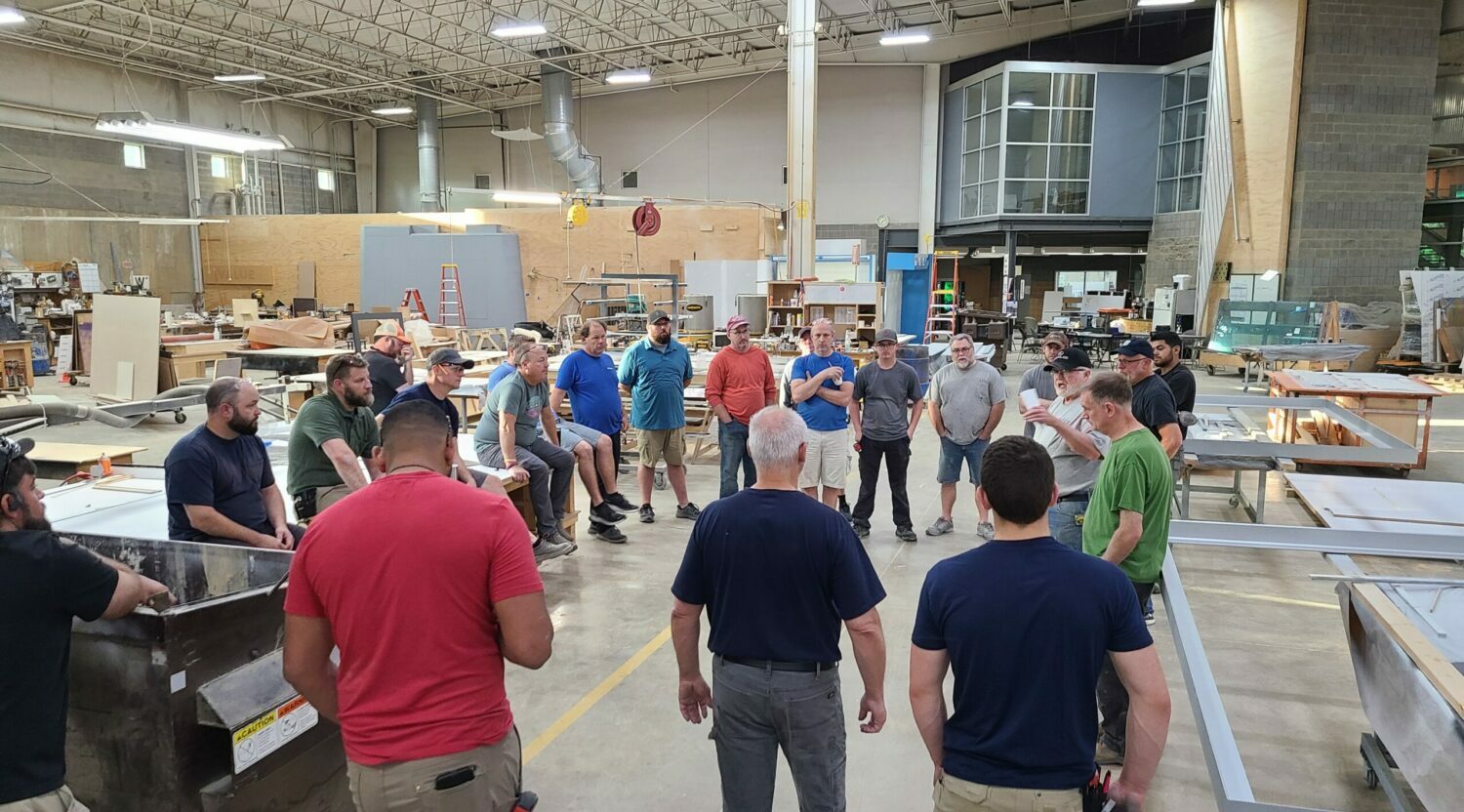 Xibitz maintains an 80,000-square-foot facility in Michigan. We employ over 55 creative and skilled artisans offering a great depth of talent. Xibitz is known for the high quality of our craftsmanship and our ability to execute complex and highly detailed design projects. Our work frequently includes enhanced technology, lighting, and mechanical or media-based engagements. Refined design aesthetics, materials, and uniquely layered graphic and visual applications are our specialty. Our people have extensive knowledge and skills in many diverse fabrication techniques. Material choices, as well as planning and project management, are all a part of the support Xibitz offers. We are creative, talented, and passionate about our work. Learn more about our capabilities and methodology.